Here is some of my artwork from several (10 or more!) years ago.
This is a painting a made in high school with acrylics. I painted it for someone who really liked snakes & it took me 2-3 months to finish! It is for sale now at my
Etsy shop
, which you can see in the banner on my sidebar.
I also draw cartoons when I am in the mood. Animals are probably my favorite, but I also do people.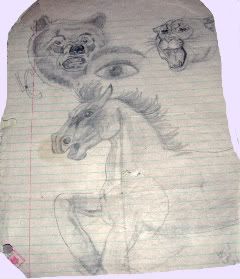 I also drew a lot of things on scrap paper like this, and I've given many drawings away, so I have no pictures to show of them!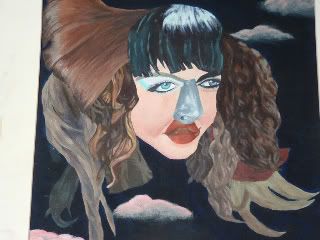 This is a close-up of a another painting from high school done in acrylics--actually my first real attempt at painting in acrylics! I first made a collage from different pictures and then I painted it.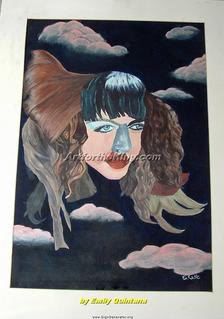 Here is the full painting. This painting was for sale but is no longer because I sold it.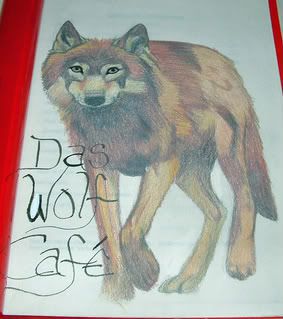 This is the cover of a menu I made for my German class in high school. It is done in colored pencils (Prismacolors---my favorite!)